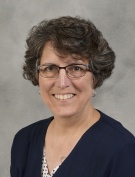 "I represent our Office of Faculty Affairs, and my staff and I are committed to developing the potential of all the members of the Upstate faculty and see them succeed and thrive".
Please feel free to call or email for more information:
Content
About SUNY Upstate
The Community: Syracuse & Central NY
Syracuse and Central New York areas are beautiful places to see and terrific places to live. Find out why by viewing information about sports, recreation, the arts and the neighborhoods of Syracuse...