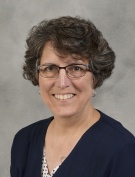 "I represent our Office of Faculty Affairs, and my staff and I are committed to developing the potential of all the members of the Upstate faculty and see them succeed and thrive".
Please feel free to call or email for more information:
Content
Dual Career Couples
We know that a decision to join our faculty may relate to employment opportunities for your spouse/partner. If your spouse/partner is also seeking a position at an academic institution, the Upstate New York Higher Education Recruitment Consortium (HERC) provides information about faculty and staff positions at the 25 member regional universities and colleges.
Learn More...
The Syracuse area also has a broad range of major employers who are continuously seeking qualified professionals to join their teams.
Learn More...