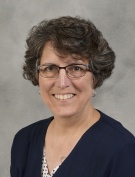 "I represent our Office of Faculty Affairs, and my staff and I are committed to developing the potential of all the members of the Upstate faculty and see them succeed and thrive".
Please feel free to call or email for more information:
Content
About SUNY Upstate
The Institution
SUNY Upstate Medical University has a long and respected tradition of excellence in education, research and clinical care. Learn about our history, our present and our future by visiting...
You will find a description of our colleges, campus tour, calendar of events, and other useful information to start to understand why we think this is a great place to work and to develop your career.