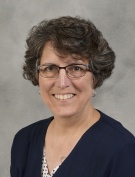 "I represent our Office of Faculty Affairs, and my staff and I are committed to developing the potential of all the members of the Upstate faculty and see them succeed and thrive".
Please feel free to call or email for more information:
Content
Research Mission
Mission: "to improve the health of the communities we serve through education, biomedical research, and health care".
The creation of new knowledge through research defines a career in academic medicine. To better understand health and find effective answers to illness motivates active research careers. Learn about our biomedical sciences programs, research CORE facilities (e.g., genomics, mass spectrometry and proteomics) and how the institution supports research programs to ensure quality, continuity and success.
Learn More...